Constitutional Convention Losing Momentum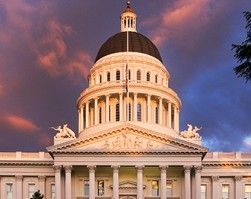 Capitol

View Photos
Sacramento, CA – The organization pushing for a constitutional convention to reform California state government has suspended its campaign due to a lack of funding.
The Associated Press reports that the group Repair California had hoped to raise over $3 million by March 1st, but is currently well below that goal.
Repair California has been arguing that state government is dysfunctional, and a convention is needed to end the gridlock and reduce the impact of special interest groups.
Repair California had planned to gather signatures needed to put reform legislation on the November ballot.
Written by bjhansen@mlode.com.