Fire Danger Remains Despite Cooler Weather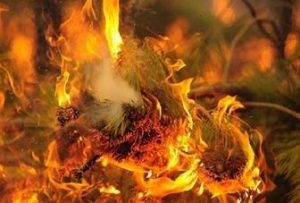 Generic Fire Photo

View Photos
San Andreas, CA– Because of December's prolonged dry spell, fire danger in the Mother Lode remains above average.
Even with cooler temperatures and a little moisture, recent dry winds have increased the danger of a wildland fire, according to CAL Fire.
CAL Fire spokesperson Lisa Williams says it's important that all residents remember to practice fire safety.
"We're asking people to remember to stay in attendance of their burn piles and have suppression tools available such as shovel and water, said Williams. "Also when cleaning your fireplaces and stoves, ashes should not be dumped onto grass or dry vegetation because there could be hot spots that could ignite the vegetation."
For more information on fire safety, visit CAL Fire at www.fire.ca.gov