State Eliminates Bus Funding For Schools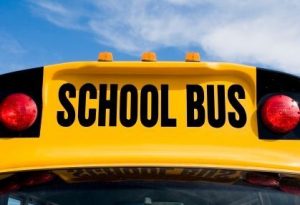 School Bus

View Photos
Sacramento, CA– California school districts were hit hard yesterday with the announcement that millions of dollars of state funding will be eliminated.
As of January 1, the state is cutting $400 million to schools, including the complete elimination of bus funding at $248 million.
Governor Jerry Brown said Tuesday that the cutbacks are part of a package of trigger cuts in state programs due to a shortfall in state revenue for the current fiscal year.
Joe Silva, Tuolumne County Superintendent of Schools says he is disappointed with the latest news, but is hopeful.
"We understand the state budget and what Governor Brown is wanting to do with revenue for the following year," said Silva. "We think we are going to make it through these cuts and in our county. We've worked very hard to prepare."
Silva says the districts will especially be affected by cuts in transportation.
"The education coalition is working to see if the legislature can make some adjustments so that cuts are more evenly balanced throughout all of the districts in California and don't hit districts like Tuolumne that rely on transportation."
Kathy Northington, Calaveras County Superintendent of Schools agrees with Silva and says transportation is vital to foothill communities.
"We being rural, we don't have transit systems that can allow kids to get to school," she said. "We've got to run transportation. And I just don't know where the schools are going to come up with the money to keep that running. They probably will look at consolidating routes and really trim routes down even more."
Representatives of the California Schools Boards Association and Association of California School Administrators said they are considering joining a lawsuit to block the cuts filed today by the Los Angeles Unified School District.
Tom Torlakson, state superintendent of public instruction, also says he will push for a tax to fund public education to be put on the November ballot.