Yosemite Featured On Mother Lode Views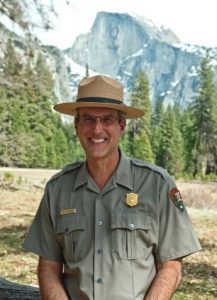 Scott Gediman

View Photos
Sonora, CA– Yosemite National Park will be spotlighted this weekend on Mother Lode Views.
Park Ranger Scott Gediman will talk about upcoming improvements in the park, main attractions and the record number of visitors this year.
"Visitation at the park is up we feel for a lot of reasons," said Gediman. "First of all we've had an incredible year with the waterfalls, so that's been a big factor. And we also feel that the economy has a lot to do with it. A lot of Americans who are not flying or going to Disneyland are rediscovering their national parks. We're also getting a lot more of the international visitors."
Park wildlife, special events and visitor safety will also be discussed on this week's edition of Mother Lode Views.
Written by tina.falco@mlode.com