Rei Lands In Mariposa County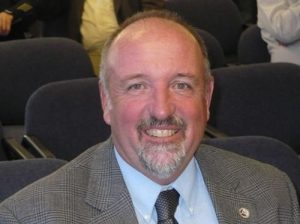 Peter Rei

View Photos
Mariposa, CA — Peter Rei has been named the Interim Public Works Director for Mariposa County.
The announcement was made at a Mariposa County Supervisors meeting earlier this month. Rei was introduced at the meeting by Board Chair Jim Allen.
Rei stepped down as Tuolumne County Public Works Director last month. His position was set for elimination as part of a budget cutting move to combine Public Works and Community Development into the new Community Resources Agency.