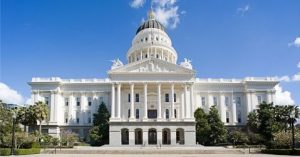 California State Capitol

View Photos
Sacramento, CA – The California Senate will pick up debate this morning on whether to renew tax increases that will soon expire.
It has been well publicized that Governor Jerry Brown would like to extend increases to personal income, sales and vehicle taxes that were passed in 2009. To this point the Governor has not been able to convince a handful of needed Republicans to support the plan.
One item that will be brought up by Senate Democrats today is whether the extensions should be approved by a vote of the legislature or a special election. The state currently faces a 9.6 billion deficit. The Senate session is scheduled to start at 10am in Sacramento.