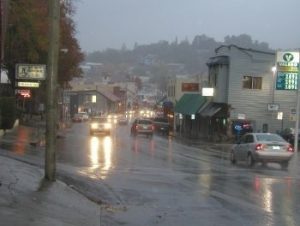 Rain in downtown Sonora

View Photos
A low pressure system off the coast will bring cool showery weather through Monday.
Up to three quarters of an inch of rain is expected in the Motherlode and the Sierra Nevada.
Additionally, a chance of thunderstorms exists on Sunday bringing the possibility of small hail, gusty winds and heavy rain. 
As far as snow is concerned, four inches of snow accumulation is expected above 7000 through 7500 feet.
For the latest chain control conditions click on /traffic
Written by mark@mlode.com