More Budget Negotiations Needed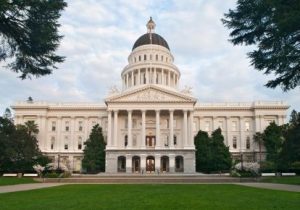 Sacramento Capitol Building

View Photos
Sacramento, CA — California lawmakers have adjourned until Monday, after making around $14 billion in budget cuts over the past two days.
Governor Jerry Brown is hoping to convince two needed Republican lawmakers to go along with plans to call for a special election in June to extend temporary tax increase. He is also hoping that enough lawmakers will approve of his proposal to cut funding for redevelopment agencies. It would save approximately $1.7 billion, and was one vote shy of approval on Wednesday.
GOP members have been urging Democrats to take up public employee pension reforms before having a serious discussion about the tax extensions.
The bills approved over the past two days cut health care services for the elderly, give counties more responsibility over inmates and parolees and make changes to higher education funding, among other things.