Brown's Tax Proposal Has Support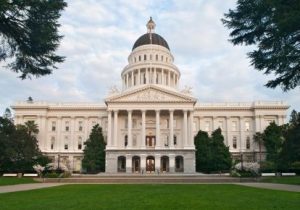 Sacramento Capitol Building

View Photos
Sacramento, CA – A poll of California voters shows support for Governor Jerry Brown's tax proposal. The Field Poll of registered California voters indicates that 58 percent approve of Brown's plan to extend tax increases to sales, personal income and vehicles, while 39 percent are in opposition.
When voters were asked about specific areas of the budget that should be cut, only two of 14 areas polled received a majority vote. 59 percent approve cuts to state prisons and 59 percent approve cuts to state courts. A majority of those polled oppose cuts to state roads, environmental regulations, state parks, public transportation, welfare programs, water storage, higher education, police, public schools, mental health and childcare programs.
California is facing a $26 billion deficit.