Fewer Motorists Using Cell Phones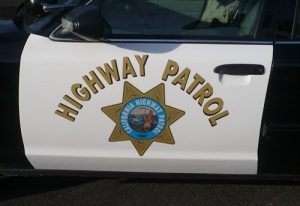 CHP Patrol Car Logo

View Photos
Sonora, CA– This week local law enforcement agencies joined forces during a "Zero Tolerance" cell phone use campaign.
Monday and Tuesday the California Highway Patrol, Sonora Police Department and Tuolumne County Sheriff's Office were actively looking for motorists illegally using cell phones.
"The "Zero Tolerance" campaign went very well thanks to the media alerting our drivers," said Tuolumne County CHP Officer Mike Remmel. "We believe that we had an excellent compliance with the cell phone and texting laws. Our officers only wrote five citations on both days and gave out two verbal warnings."
According to the CHP, there have been an increase in the number of traffic collisions caused by teen drivers using cell phones while driving. Local law enforcement agencies this week directed enforcement efforts around high schools as well.
Remmel said, "Around the high schools there was only about a 70% compliance compared to the rest of the county where there was 96% compliance. There was a huge discrepancy around the high schools, so obviously we want to go where the problem is. We're asking drivers now to continue to abide by the law and not text or use your cell phone while driving."
Written by tina.falco@mlode.com