Waller Awarded Over $520K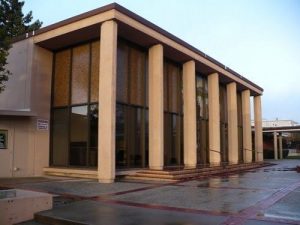 Calaveras County Government Center

View Photos
San Andreas, CA — A jury has awarded over $520K to the former Chief Building official in Calaveras County.
Ray Waller was dismissed by the county nearly four years ago, and a jury ruled that the county later violated his privacy rights by releasing a personnel file. In 2007 Waller received a $37,000 grievance from the county after being fired and signed a confidentiality agreement. Waller remained in the public eye by becoming a critic of Community Development Director Stephanie Moreno, and started an internet blog voicing his concerns.
Files related to Waller's dismissal were later released by the County at the request of media organizations. The release is what instigated the lawsuit.
Board of Supervisors Chairman Tom Tryon says, "I hope this finally puts to rest what I consider a very unpleasant period for Calaveras County government." Tryon has been an open critic of the Board's handling of Waller and his dismissal.
Waller had initially requested $4.8 million from the County as part of the lawsuit.