Home Prices Continue To Drop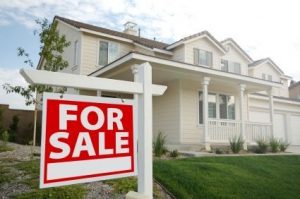 Home For Sale

View Photos
Sonora, CA– Mainly due to the low-priced foreclosures in the state, California's median home price declined nearly 4 percent in December 2010 to $254,000. That's compared to the average home price of $264,000 in December 2009.

According to the San Diego-based MDA DataQuick report, California home sales fell about 13 percent from around 41,800 in December 2009 to about 36,200 in December 2010.
Foreclosures accounted for about 38 percent of December 2010 home sales, up from nearly 38 percent in November and down from around 41 percent in December 2009.
In Tuolumne County the average price of a home last year was $200,000. For comparison, the average home price in 2009 was $225,000.
"I think until we get this foreclosure market cleaned up, we're not going to see any strong appreciation," says Ann Ritchie, Tuolumne County Association of Realtors Director. "I know some of the state has begun to see appreciation and we usually lag a little bit behind. So it could happen next year or it could be 2013, but it will turn around. It always does."
Written by tina.falco@mlode.com