With a Cluck Cluck Here And A Moo Moo There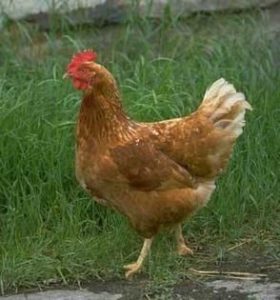 A Chicken

View Photos
Sonora, CA – Chickens, cows and horses can now become your neighbors in the city of Sonora. The Council voted unanimously Monday to allow certain livestock to be raised on residential land.

Community Development Director Rachelle Kellogg says, "Coops and chicken tractors, as they call them, cannot be right up against people's property lines. They are limited by the size of the parcel to the amount of livestock that they can have. Poultry and rabbits can be in parcels less than an acre. Based on how big that parcel actually is determines the number of animals you can have. Anything over an acre then residents can have larger animals such as goats, sheep, cows and horses."

Kellogg says no permit is needed to have the animals. However, she says if the animals become a nuisance to neighbors they can file a complaint with the city.
The new livestock ordinance goes into effect January 17, 2013. If you have questions you can call the Community Development Department at 209-532-3508.