Newsom Adds $4.5 Billion To Proposed Budget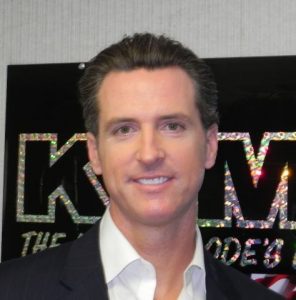 Gavin Newsom

View Photos
Sacramento, CA — Governor Gavin Newsom's latest budget revision, which totals $213 billion, allocates a record amount for rainy day reserves, paying down pension debt with even more dollars for K-12 education, wildfires and homelessness.
Released Thursday, his revised budget is up $4.5 billion from his first proposal in January, and maintains a $21.5 billion surplus, the state's largest in at least 20 years. The next step is a series of negotiations with lawmakers, who must pass a budget by June 15 or lose pay.
Newsom proposes $150 million more than he did in January for community grants to help the homeless along with $40 million for public colleges and universities that help homeless students. He also added $20 million to help renters facing eviction.
His office described the budget one that prioritizes one-time investments to tackle the affordability crisis that California families face. "The California Dream must be built on a strong fiscal foundation," Newsom stated. "This budget fortifies California's fiscal position while making long-sighted investments to increase affordability for California families. The affordability crisis families face in this state is very real, and that's why this budget tackles those challenges head-on by focusing on housing, health care, early childhood and higher education."
Bracing For Bad Economic Times
Now approaching its tenth year, the nation's economic recovery, almost the longest on record, continues to generate increasing short-term revenues. Preparing for the next turndown, Newsom's revised budget allocates a total of $15 billion to build budgetary resiliency and pay down unfunded liabilities, $1.4 billion higher than the January proposal.
His office reports that the state's Rainy Day Fund should reach its constitutional cap of ten percent of General Fund Revenues in 2020-21, two years earlier than predicted in January. The May revision also seeks to eliminate state budgetary debts and reverse funding deferrals — marking the first time in over a decade for all budgetary debts to be fully paid.
Newsom wants to make California the first state to expand Medi-Cal coverage eligibility to young adults ages 19 through 25 regardless of immigration status and proposes first-in-the-nation subsidies for middle-income earners to be able to purchase health care on the Covered California exchanges.
The budget also addresses the state's housing crisis as the fundamental economic challenge facing families. In addition to the January budget allocation of a $1.75 billion General Fund to increase housing production, the May revision refocuses $500 million to remove barriers to building mixed-income housing.
Investing In Ed, Fighting Homelessness, Wildfire Prevention
The May revision maintains funding for two free years of community college tuition for first-time fulltime students as well as significant increases in funding for the California State University and University of California to prevent tuition increases in the budget year. The budget invests in K-12 schools by providing approximately $5,000 more per pupil, increasing the ongoing funding for Special Education, and making significant investments in the recruitment and retention of qualified teachers.
The governor has now earmarked $1 billion to fight homelessness, of which $650 million will go to local governments for homelessness emergency aid.
Newsom's January budget proposed $769 million in additional funding to support the state's wildfire prevention, response and recovery – investing in technology and resources to accelerate fuel reduction projects and launching the California for All Emergency Preparedness Campaign. The revised budget maintains these investments and adds an additional $39.9 million to enhance the state's capacity to tackle more frequent and complex natural disasters.
Among new additions are funding for increasing staffing and response capacity at the Office of Emergency Services and creating a permanent disaster response and recovery unit to tackle local housing issues through the Department of Housing and Community Development.