Neighborhood Watcher Helps Nab Alleged Vehicle Thief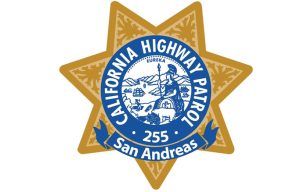 CHP San Andreas Unit logo

View Photos
San Andreas, CA — A neighbor glimpsing suspicious activity literally helped CHP officers block a local man in the act of allegedly stealing an SUV from a nearby property.
According to San Andreas CHP Unit spokesperson Officer Toby Butzler, on Sunday night the witness observed two persons towing a 1988 Ford Bronco off a San Andreas property on West Murry Creek Road and promptly called the property owner who then called the vehicle owner to determine whether anyone had permission to take it.
When the Bronco owner confirmed that he did not sell the vehicle, the neighbor made it impossible for the suspect to leave by barring the roadway, which ensured that all parties remained at the scene until CHP officers arrived.
The driver who was towing the vehicle off, identified as 35-year-old Ki Tama Purvis of San Andreas, maintained that he had purchased the Bronco from the registered owner. He was promptly arrested on suspicion of vehicle theft and possession of stolen property.