Olsen's Bill Killed By Safety Committee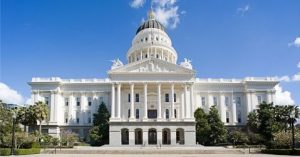 California State Capitol

View Photos
Sacramento, CA – Assemblymember Kristin Olsen's Assembly Bill 1861, to deter inappropriate teacher-student relationships and stop predators in schools, was killed by the Assembly Public Safety Committee.
The committee had several questions about the impact of the legislation but the members did not specifically state their reasons for voting against the bill.
Olsen's bill would have made it a felony for a teacher to have a romantic relationship with a student at the same school, regardless of the student's age. Additionally, teachers convicted of a work-related felony would have lost their pensions. Under current law, teachers convicted of a felony are still able to collect their public pension and benefits.
Olsen plans to continue working to build support for the measure and will introduce the bill again next year. Olsen stated, "This bill would have closed a loophole in California law that allows predators to woo a student while they are a minor, but wait until the student's 18th birthday to turn the relationship into a sexual one," She added, "That loophole puts our kids at risk, and needs to be closed."
Currently in California, a teacher could only be charged with a felony for engaging in a relationship with a student who is under 18 years old.
After reviewing audio of the Public Safety Committee session: two chair persons could be heard saying they were concerned about freedom of speech and legislating relationships between adults. They stated that teacher's pensions were unfairly targeted among all public employee pensions as a punishing deterrent. One noted that the bill should, and worried that it could, be expanded to any public worker in a position of authority over an 18 year old adult, and commented that instead hiring practices could be the problem. Both chairpersons who spoke claimed they would be in support of a similar but differently worded bill.