Silva Supports New Rural Funding Bill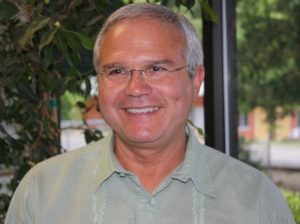 Joe Silva

View Photos
Sonora, CA — A new bill in the U.S. House of Representatives aims to provide jobs and has the support of rural and local schools.
The "Federal Forest County Revenue Schools and Jobs Act of 2012" is a new proposal that Tuolumne Schools Superintendent of Schools, Joe Silva, stands behind. Silva believes the bill will provide the same, or more, federal funding that is relied upon by rural schools. It is somewhat of a continuation of the Secure Rural Schools and Community Self Determination Act, which has annually allocated money for schools and roads.
In addition to representing Tuolumne County's interests, Silva also represents the state as part of the group Partnership for a Rural America. He spoke with the group yesterday and they support this new Act.
Silva says, "This bill is consistent with the long and short term principals that we have, and I fully support it, and hope it passes."
The goal of the Forest Revenue Schools and Jobs Act is to provide funding to employ teachers and road workers in rural counties. The act calls for money from increased logging, grazing and mining on federal forest land to be distributed to rural schools and the county road budget.
The proposal was submitted to the U.S. House of Representatives Tuesday by Rep. Doc Hastings a Republican from Washington. According to Rep. Jeff Denham's office, "The bill is being discussed in a Committee. They are voting on the House Floor and then heading back to Committee for more votes." Information on the details of the bill are expected tomorrow.
California Senators Dianne Feinstein and Barbara Boxer support a different Senate plan to renew the Secure Rural Schools Act without the funds tied to federal forest revenue.
Tuolumne County received several million dollars from the expired Secure Rural Schools and Community Self-Determination Act of 2000. The Funds were provided to counties with large amounts of U.S. Forest Service land due to declines in timber harvests.