Gov. Brown On the Prop 8 Ruling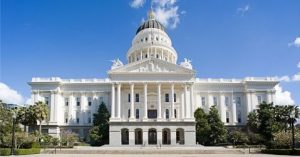 California State Capitol

View Photos
Sacramento, CA — The 9th U.S. Circuit Court of Appeals has declared California's same-sex marriage ban to be unconstitutional.

The three-judge panel ruled 2-1 that a lower court judge correctly interpreted the U.S. Constitution and Supreme Court precedents. The federal appeals court declared that Proposition 8, passed in 2008 with 52 percent of California voters in favor, was a violation of the civil rights of gays and lesbians.
The ruling states, "Although the Constitution permits communities to enact most laws they believe to be desirable, it requires that there be at least a legitimate reason for the passage of a law that treats different classes of people differently. There was no such reason that Proposition 8 could have been enacted."
Gov. Jerry Brown issued the statement, "The court has rendered a powerful affirmation of the right of same-sex couples to marry. I applaud the wisdom and courage of this decision."
Proposition 8 was passed five months after the state Supreme Court legalized same-sex marriage by striking down a pair of laws that had limited marriage to a man and a woman.
The ballot measure was the first such ban to take away marriage rights from same-sex couples after they had already secured them.
Groups in opposition of the ruling have announced plans to appeal.