Tuolumne County Jail Project Ranks Low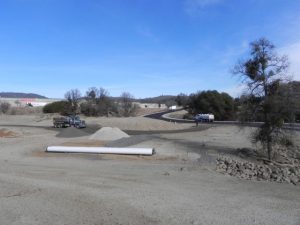 Old Wards Ferry Road Law and Justice Center Property

View Photos
Sonora, CA — It appears unlikely that Tuolumne County will receive AB 900 funding for a new jail complex.
The county submitted an application to the Department of Corrections earlier this month in hopes of receiving a maximum of $33 million in state grant funding. A total of eight counties applied in the "small counties" category (population under 200,000).
Tuolumne County currently ranks last when it comes to priority. It is based on the number of inmates submitted to State prison in 2010. The eight counties requested a combined $188 million but only $102 million is available. A few counties would have to pull back their applications for Tuolumne County to move up and receive funding.
"If all holds true, there is a strong chance we will not receive funding in this cycle," CAO Craig Pedro told the Board of Supervisors Tuesday. "It is not particularly hopeful."
A state board will review the recommendations and rankings in March and then make a final decision. A group from the county will travel to the meeting in Sacramento to make a presentation. It is unknown if there will be another AB 900 funding cycle in the near future, but county officials were told it is "unlikely."
The county had been having talks about how the remaining jail costs could be covered, if the state awarded $33 million. The proposed project is expected to cost around $48 million.
"If we don't receive grant funding this cycle, I can't imagine proceeding at this time," said Pedro. "That will be a discussion for another day."
Counties ranking ahead of Tuolumne were Kings, Shasta, Sutter, Madera, Imperial, San Benito and Siskiyou.