Dream Act Will Become Law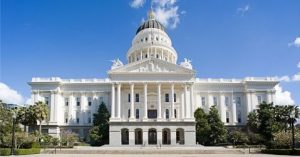 California State Capitol

View Photos
A group trying to stop the California Dream Act from becoming law has fallen short of the signatures needed to qualify a ballot initiative.
The Associated Press reports that Republican state Assemblyman Tim Donnelly, who led the repeal effort, said Friday that opponents fell about 57,000 signatures short of the more than 500,000 they needed.
The California Dream Act allows people in the country illegally to apply for state funded college scholarships and aid at public universities. The legislation was signed by Governor Jerry Brown and goes into effect later this year.