CA Republicans Unveil "Housing For All" Bill Package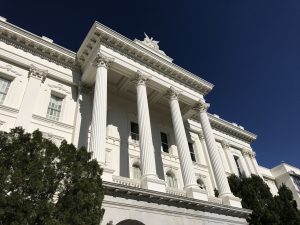 California State Capitol Building

View Photos
Sacramento, CA — Republicans in the California Assembly announced a package of bills designed to bring the cost of building homes down by reducing regulatory requirements.
The lawmakers have deemed the package as, "Housing for All."
When it comes to relief from development fees, AB 264 would allow homebuilders to deduct fees off their state taxes, and AB 1386 would provide flexibility as to when development fees must be paid, allowing new housing to be built with lower up-front investment.
Related to help with disaster recovery, AB 178 would exempt wildfire victims from a rule requiring that solar panels be installed in new homes, AB 191 would allow those who lost homes to rebuild with less stringent energy efficient standards, and AB 430 would streamline construction of homes specifically damaged by the Camp Fire in Butte County.
In the category of long-term solutions, AB 586 is designed to streamline approvals for farmworker and infill housing projects within state conservancies, and AB 1244 would prevent tying up projects with costly lawsuits unless there is a threat to public safety or important cultural or ecological values.
The Assembly Republican Caucus cited a recent Public Policy Institute of California survey that cited that nearly half of Californians are considering relocating to find cheaper housing.