Angels Camp Police Create Crime-Fighting Security Camera Database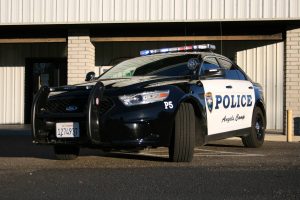 Angels Camp Police patrol car

View Photos
Angels Camp, CA — A local police department is collaboratively establishing a virtual neighborhood watch by cataloging community-owned security resources.
Angels Camp Police officials are asking cooperative residents and businesses with one or more surveillance cameras in place to list them in a community database. That way when ACPD receives crime reports it could potentially tap and review nearby footage for potentially vital case information.
Police Chief Scott Ellis says video surveillance is one of the best methods for apprehending criminals and convicting suspects who are caught committing a crime. He adds that video is also incredibly helpful to the District Attorney's Office in the successful prosecution of suspects.
Officials stress that registering one's cameras does not automatically grant authorities to review surveillance information and that participants are able to withdraw from the database at any time with written notice to ACPD.
Camera Listing Information Is Confidential
ACPD provides a form for interested participants to provide the following information for each camera registered: the mounting location; building address; camera specifications; also the owner's email and phone contact information.
When requesting to view footage for investigative purposes, officers will reach out to a resident or business by the registered email and phone information. Database information is kept confidential and used only during police investigations and when necessary in subsequent court proceedings.
For anyone currently considering a video surveillance system purchase, officials suggest making sure the camera or cameras face entrance and exit points, adding that all equipment should be located on private property only. They also recommend the information storage capacity be at least 30 days.
Registration forms are available at the police department or online by clicking here.