Bigelow Responds To Budget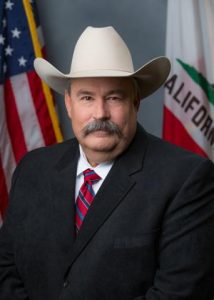 Assemblymember Frank Bigelow

View Photos
Sacramento, CA — Republican Assemblyman Frank Bigelow was mostly upbeat when reacting to Governor Jerry Brown's budget proposal released yesterday.

"I'm glad to hear the Governor continue to call for fiscal restraint and prudence in the state's budgeting process," the District Five Assembly member said. "When budgeting for the future, I think it's common sense for any small business or family to not spend more than in takes in, and our state should be no different."
Bigelow does have concerns related to the Governor's plan to fund education. Brown announced a new formula that would provide additional money to students in under privileged areas. "I want to work with the Governor to make sure that rural schools, and rural education programs, get a fair shake in the budgeting process. We must make sure that not all of our education resources are sent to urban California."
Bigelow also said he supports Brown's "conservative projections" when it comes to state revenues. Bigelow stated that he hopes the legislature will come together to reduce regulations placed on California businesses, which he says would help the state grow and thrive at the highest level possible.
You can find all of the mid-year budget details by clicking here.
Bigelow's District includes both Tuolumne and Calaveras Counties.