Lace Up And Head Out For Health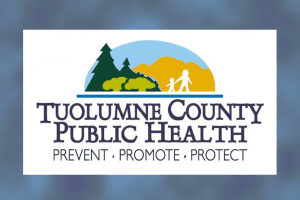 Tuolumne County Public Health Department

View Photo
Sonora, CA – It is National Public Health Week and one way to celebrate is to lace up your sneakers and hit the Dragoon Gulch Trail in Sonora for a community walk tonight.
This year's theme is, "Creating the Healthiest Nation: For science. For action. For health." The goal for the public is to commit to making healthy changes, like adding some type of physical activity into daily life and sharing ways to overcome barriers with others.
The Community Walk at Dragoon Gulch Trail and Workplace/Organization Wellness Challenge is organized by the Tuolumne County Public Health Department in partnership with the UC Cooperative Extension and Tuolumne Trails. Walkers-hikers will take off from the trailhead in Woods Creek Park at 5:30 p.m.
If at least 40 people join in the walk, a Fitbit will be raffled off. Regardless of the number of attendees, a Hydroflask will be given to one lucky hiker. Health department staff will also be on hand to answer any health questions related to public health education programs. The department is also encouraging workplaces to commit to a wellness challenge to improve individual and community health.