Prison Plan Filed "Under Protest"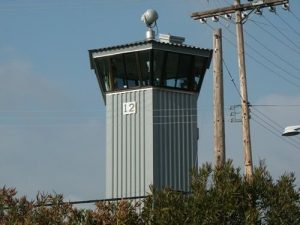 Sierra Conservation Center

View Photos
Sonora, CA — By court order, Governor Jerry Brown has filed a plan to further reduce the state's prison population, but warns it would notably impact public safety.
The Governor met a midnight deadline yesterday and released a proposal to cut the state's prison by population by 9,300 more inmates by the end of the year. Over the past two years, California has reduced the state's prison population by about 25,000 inmates via the AB 109 program. The new plan was filed "under protest," so Brown hopes that it will not be implemented. Federal Courts required the plan to be submitted by Thursday, and even threatened to hold Brown in contempt if he failed to abide. Brown's appeal will be heard at a later date.
The Associated Press reports that the state's plan includes the following:
-Expanding the number of inmate firefighters by allowing participation by some offenders convicted of serious and violent crimes.
-Granting more early release or "good time" credits to inmates, including second-strike inmates who have serious prior convictions.
-Paroling elderly and medically incapacitated inmates.
-Increasing the use of drug treatment centers.
-Paying to house more inmates at county jails with extra space, and possibly at private prisons within California.
-Slowing the return of the 8,400 inmates who are being housed in private prisons in three other states at an annual cost of about $300 million.
California has 33 prisons and must have the prison population down to 110,000 by the end of the year.