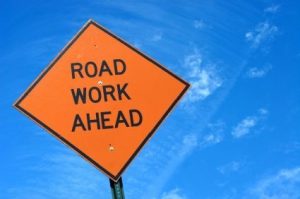 Road Work Ahead Sign

View Photos
Sacramento, CA — It's the law and Caltrans wants to make sure you obey it. So they are putting up signs across the state to remind drivers to move over for law enforcement and highway workers.

Caltrans Spokesperson Ken Paglia says, "We just want people to know if they see amber lights flashing, emergency vehicles or Caltrans vehicles in a construction zone to move over a lane if they can. It's for the safety of the drivers. It's for the safety of the workers in the work zone so that they go home to their families after every shift."
Since 1920, 178 Caltrans workers have been killed on the job. The new signs going up say "Move Over or Slow for Stopped Emergency and Maintenance Vehicles" and "Move Over or Slow When Amber Lights are Flashing". Also, more than 700 electronic highway message signs will remind motorists "Move Over or Slow for Workers, It's the Law".

Paglia says, "There is a "Move Over" law that took effect in 2007. It basically says that by law you have to move over when you see flashing lights. In 2009, it was amended to add Caltrans vehicles and now we're just kind of continuing that message because it's the beginning of construction season and we wanted to get awareness out there."
Click here for more information on the law.