An Increase In Penalty For Livestock Theft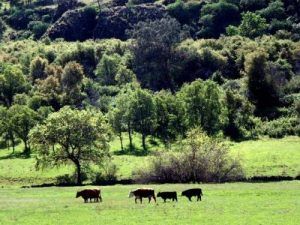 Cattle

View Photos
Sacramento, CA – Assemblymember Frank Bigelow introduced legislation that would increase penalties for livestock theft.
Bigelow's introduced AB 924, The Livestock Theft Prevention Act of 2013, with the support of the Members of the California Cattlemen's Association (CCA). Information provided from his office states, "the increasing value of livestock has exponentially increased the rates and severity of cattle rustling. Recent cases have involved grand theft equating to nearly $40,000. In most cases, those convicted of livestock grand theft receive little to no punishment."
CCA President Tim Koopmann, a Bay Area cow-calf producer says, "CCA couldn't be more eager to throw our support behind this important legislation in hopes that the passing of this law will make criminals think twice before stealing from hardworking livestock producers."

If passed, AB 924 would provide penalty enhancements for those convicted of livestock grand theft based on the total value of the livestock stolen. For example, theft of livestock exceeding a value of $15,000 will enable a District Attorney, if he or she elects, to add an additional term to a criminal sentence. The bill will also limit probation for repeat offenders and, in a response to prison overcrowding, provides flexibility for a prosecutor to limit jail time for repeat offenders to 30 days. The bill would also establish a fine to be paid to the Bureau of Livestock Identification (CDFA) to provide additional funding for future investigations involving livestock theft.