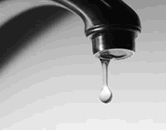 Water

View Photos
Sonora, CA — The T.U.D. Board of Directors vote to cancel the water rate increase scheduled for next fiscal year. That rate hike of 2.78% was approved by the previous board and would have brought in almost $320,000 to the district next year. The proposal to repeal it came from the new Board's finance committee.
At today's Board meeting, T.U.D. General Manager Peter Kampa recommended a different proposal, "Your staff recommendation would be just to wait until we develop the budget to take any action on the rate hike."
But the Board Chairman Mike Sarno countered, "If that's staff recommendation it has been noted, but yet in this particular case, ignored, because we feel we're responding to the customers who voted us in. They were not too happy with the last rate increase and based on what we've seen we can at least cut out this 2.78% increase this year. It's not a big deal to us since we're looking for more cuts than that."
In the end, the board voted 4 to 1 in favor of canceling the rate increase. However, there is still another 2.78% increase scheduled to be implemented in the 2014 – 15 fiscal year.