McClintock Explains Anti-Violence Vote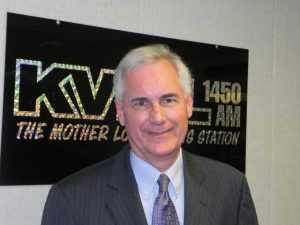 Tom McClintock

View Photos
Washington D.C. — The Violence Against Women Act (VAWA) reauthorization passed the House of Representatives by a vote of 286-138. District Four Congressman Tom McClintock, who represents the Mother Lode, voted against the bill and explains his reasons in his new blog "Violence Against Women Act" here.
His first concern was that ordinary American citizens with no connection to Indian tribes could be prosecuted and tried in Indian tribal courts, instead of U.S. criminal courts, for violations of this act. Additionally he cites a case where the set federal mandatory minimum sentences required a judge to go against his better judgment.
McClintock concluded with an objection to funding the bill. He says, "I object to using violence against women as an excuse to vastly expand a dizzying array of government grant programs, add more than $2 billion to the nation's debt and generally insinuate the federal government into matters the Constitution clearly reserves to the states."
The Associated Press (AP) reports that the Violence Against Women Act is credited with helping reduce domestic violence incidents by two-thirds since 1994. The bill was renewed twice before but it lapsed in 2011. The new bill sets policy until 2018. The Senate bill would authorize some $659 million a year over five years to fund current programs that provide grants for abuse victim's transitional housing, legal assistance, law enforcement training and hotlines.
President Obama said in a statement to AP that he would sign the bill "as soon as it hits my desk."
McClintock's full explanation is in his blog "Violence Against Women Act" here. The full text of the S.47 is here.