Superintendent/Principal?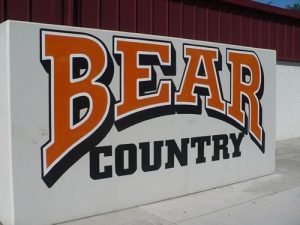 Summerville Bear Country logo

View Photos
Sonora, CA – There is a call for Summerville High to hire a combined Superintendent Principal to save money and put more teachers in the classroom. A group of teachers made the proposal at the district school board meeting last night. The district is in the process of hiring a new Superintendent as current Superintendent John Keiter is retiring in June.

Keiter says the school board isn't opposed to the idea, "The concern in the meeting didn't touch on workload. It just touched on dollar costs savings. You know the Bond Measure being passed that's going to be a major workload issue to deal with and I think the board is weighting all of that out. When they do conduct their search for Superintendent if they find someone who fits the combined bill they could move in that direction."
The teacher's group reports the savings would be around $150-thousand dollars based on the current Superintendent and Principal salaries.
However, Keiter isn't recommending it based just on costs savings, "In my opinion those two jobs are extremely incompatible. They are a totally different time schedule, different demands, and different expectations. In my experience, whenever I've seen it done, it's always been for a short term, limited duration. Then there's an exit plan for getting both of those roles filled by individuals."
Currently, the school is only posting a position for Superintendent.