Guns Land A Soulsbyville Man Behind Bars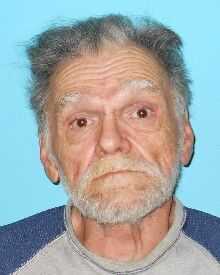 Randy Gulizia

View Photos
Sonora, CA – It took a Tuolumne County Sheriff's Deputy several miles along with his lights flashing and siren blaring to get the man to pull over — resulting in an arrest and a search that netted a rifle and stun gun.
While patrolling along Highway 108 earlier this week around 12:30 a.m., a deputy came upon a vehicle he recognized as belonging to a suspect wanted on several warrants in the county. While following the suspect, the deputy ran a records check, which revealed the vehicle had a suspended registration.
Reaching the Mono Way off ramp, the deputy turned on his flashing lights, but the driver continued. Even with the addition loud sirens, the driver did not stop until he reached the Christian Heights Thrift Store parking lot located at the corner of Mono Way and Tuolumne Road.
Behind the wheel was 69-year-old Randy Gulizia, who besides having the warrants was also on parole. That allowed for a search of his vehicle. It turned up a stun gun and a black powder rifle, items he is prohibited from having due to being on parole.
Gulizia, in addition to his warrants, now faces charges for being a felon in possession of a firearm and a stun gun, evading, and driving on a suspended license. His bail is set at $10,000.
Of note, guns also turned up during an arrest of Gulizia last year related to a Twain Harte burglary, as reported here.