Convict Racks Up Fresh Burglary, Drugs, Firearms Charges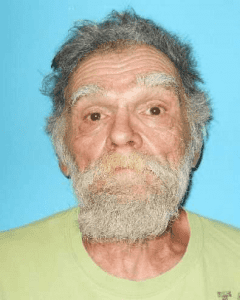 Randy Gulizia TCSO Booking Photo

View Photos
Sonora, CA — Caught nearly red-handed last night, an alleged burglar with previous felony convictions managed to check the qualifying boxes for a host of fresh offenses.
According to Tuolumne County Sheriff's spokesperson Sgt. Andrea Benson, it all started with deputies responding to a Twain Harte residence on Teague Lane where the homeowner reported that a garage door was kicked in, several items were missing and a red Chevrolet S10 Blazer was seen leaving the property.
The victim also shared that he was familiar with the vehicle and that it belonged to a man named Randy Gulizia. The suspect is described in the arrest report as a 68-year-old heavy equipment operator with a listed Railroad Flat post office box.
Shortly after taking the report, a deputy located a pickup matching the description on Washington Street in Sonora and conducted a traffic enforcement stop. It turned out that Gulizia was driving with a suspended license, expired registration, no proof of insurance and a subsequent records check indicated he was a current parolee. Additionally, tools, motorcycle parts and motorcycle helmets reported stolen from the Teague Lane home and prescription medication without proof of prescription were found inside the truck.
During a parole search of Gulizia's RV parked along Highway 49, deputies located three firearms along with ammunition and several methamphetamine pipes. In addition to the burglary and possession of stolen property charges against Gulizia, he was placed on a parole hold relating to the numerous "felon in possession of" violations.