McClintock Defines Senate Republican Problem With Democrats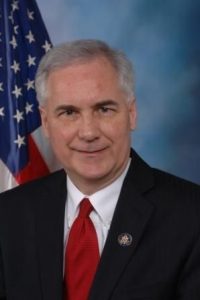 Tom McClintock

View Photos
Washington, DC — Mother Lode Congressman Tom McClintock says the Senate rule of cloture prevented the Republican majority from keeping election promises. McClintock blames Senate Republicans for "stubbornly refusing to reform the rules."
McClintock was Thursday's KVML "Newsmaker of the Day".
McClintock describes cloture as giving a minority of Democrat Senators in the 115th congress the power to reject "almost every measure brought to the Senate."  The U.S. Senate.gov's glossary defines cloture as the only procedure by which, if 60 members of the Senate vote in favor a 30 hour time limit will be imposed on debates. The history of its use to limit filibusters is detailed here. At the beginning of President Barack Obama's 2nd term, the 113th Congress of 2013-14, called for 150 cloture votes on nominations, out of 218, the most cloture votes of any congressional year. According to Senate.gov since 2017 cloture was invoked 157 times with all but 9 related to nominations by President Donald Trump.
Details from McClintock about how lack of cloture led to the Senate acting on fewer than 300 of over 1,300 bills approved by the House are in McClintock's blog "How Cloture Killed the 115th Congress" here.
McClintock was re-elected to a two-year term this past November. Details of his support for funding a border wall are here. Locally the informal myMotherLode poll "How much of an inconvenience is the government shut down for you?" 12 percent of 880 votes say it is a big inconvenience, 14 percent say some and 73 percent say none at all.
The "Newsmaker of the Day" is heard every weekday morning at 6:45, 7:45 and 8:45 on AM 1450 and FM 102.7 KVML.