Rodefer Places Fire Resiliency Front And Center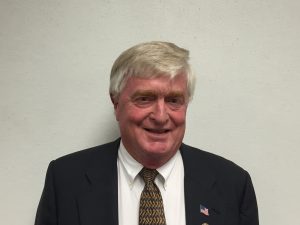 Karl Rodefer

View Photos
Sonora, CA — This morning new Tuolumne County Board Chair Karl Rodefer announced a Chairman's Initiative to create a "Firewise Tuolumne County" effort.
He first noted that forest management and tree mortality have been a major focus of the board over recent years. He added, "We must continue to work hard to resolve these issues, however, we can no longer ignore the remaining issues that are in our state responsibility area associated with vegetation densities and inadequate response infrastructure."
Rodefer went on to state, "We must rethink how we are approaching this…both a near and longer term effort…to make our county both as resistant to wildfire, and as responsive to wildfire, as possible."
Rodefer pointed out that the county is ready to lead the effort, but it will take state and federal resources, as well as coordination and cooperation with sovereign tribal partners, the city of Sonora, various fire districts, fire safe councils, businesses and the public.
He acknowledged that forest policy debates can be contentious, but there is no time to wait in light of what was witnessed in Paradise, California last year.
He said, "We ultimately need to come to decisions and act on them. Unproductive public gridlock, hindering progress, will constitute, in and of itself, a public safety hazard. We must all agree that the status quo is unacceptable."
A big element will be public outreach. In addition, prior to the upcoming fire season the county needs to ensure that the response plan is current, and effective, and that the public knows what the plan is. In addition, there needs to be a general consensus of what the vegetative landscape in the county should look like, and what must be done to achieve the desired outcome.
Rodefer said he has asked Vice Chair of the Board of Supervisors, Sherri Brennan, to lead a committee related to the initiative. Brennan responded, "We are going to need the engagement of every partner that is out there because this is multi-faceted and very complicated, and we are going to need a level of engagement from our public that we haven't seen historically."
It was also noted that new supervisors Ryan Campbell and Anaiah Kirk both stated that fire resiliency were major issues upon taking office. Kirk emphasized that he would like the initiative and outreach to be as simple as possible for the public to understand.
More details and information will be hashed out over the coming weeks and months.