Retiring Schools Head Bulkin Recaps Career, Ready For New Role As YCCD Trustee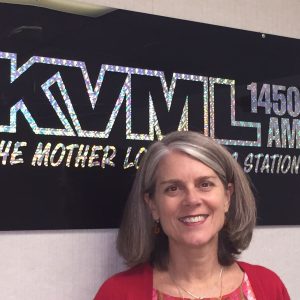 Tuolumne County Superintendent of Schools Margie Bulkin

View Photos
Sonora, CA – Tuolumne County's top educator is closing a chapter but preparing to spin off a whole new sequel as an advocate for Mother Lode students seeking further educational opportunities.
Superintendent of Schools Margie Bulkin describes her past dozen years moving up the education ranks as "a wonderful run." Initially serving as Sonora School District Superintendent in 2007, she filled a similar role at Curtis Creek before moving to the Tuolumne County Office of Education and eventually into the elected top spot. While her official "retirement" date is Jan. 7, Bulkin has one day off before she assumes her post as the recently elected Yosemite Community College District (YCCD) Area 1 Trustee.
Looking back on her career to date, "I am just so grateful to a community that has been so collaborative and supportive of education," she enthuses, adding that the climate for education is an optimistic one due to recent changes at the state level in the funding formula that allows local control. She is also glad that more indicators besides achievement levels such as attendance and engagement are being used to help students advance..
 A Career Pathway Blazer
"I am most excited about — and what I think I was maybe able to maybe have a little influence on — was this forward thinking about developing career pathways for students, starting as early as elementary school," Bulkin shares. "So kids start thinking about a pathway to a job that they are drawn to and that high schools complement their curriculum around those pathways — so that it is an easier and smoother transition to a community college and or a four-year degree. So we can really look at outcomes for students being that they really get a job once they finish their education journey."
To further support that shift, Bulkin was a key pusher behind the Columbia College Foundation's Promise Campaign that she chaired as a board member of that group. She credits the effort for removing what might have been a impermeable barrier for many county students to access higher education after high school. Through the campaign, which continues to fundraise, the board built up a fund that guarantees the first year of tuition for the next three years to every single local high school graduate.
"By the way, that is a tremendous leap for students in our county because we have traditionally only sent 15 percent of our graduates to our local community college, and by offering the Promise, we raised that to 35 percent of our graduates," Bulkin proudly notes. Of course, she adds, there is a small number of students who already go on to a four-year college but that represents only about another 20 percent.
Community College: Reachable, A Key For Success
"We know that [community college education] helps them access higher paying jobs, career advancements and potentially jobs right here in our community," Bulkin stresses, "That perspective is what I am most proud of; working with districts to build the college-going mentality…to look at attending community college as a really reachable goal for a lot of students that we serve."
Trends in education, according to Bulkin, are in many ways swinging back to career tech ed, but not your parents' or grandparents' kind. "So many jobs available to young people today are based or founded in technology, science, engineering and math — and don't necessarily require a four-year degree — they require skills attainment certificates all of which Columbia College offers," she says slyly.
While a high school diploma provides a good start, Bulkin points out that it is not nearly as marketable as in years past. Too, kids today are far more prepared to engage in skills attainment opportunities than they were 30 years ago. "The K-12 community understands, recognizes and welcomes the opportunity to prepare kids for college and careers," she states brightly. "I am excited about what the future holds for education, not just right now but in the years to come, because of the understanding that we are preparing kids…to be really contributing members of our community in a living wage job. They cannot get that unless they have very marketable skills, and now our own community college allows them a number of ways to access that."
Bulkin praises Tuolumne County as a very unique area with strong collaborative relationships across all agencies. Further describing her perspective, she notes, "We are on a first-name basis across multiple agencies to achieve multiple goals and there is so much will in this county to help advance it across all factions. It has been an honor to be part of that collaboration." As she prepares to hand the baton to Deputy Superintendent and Superintendent-elect Cathy Parker, Bulkin shares her replacement is well equipped to handle the post, including the very challenging issues that many constituents face in simply navigating pathways to success.
Continuing To Advocate From A YCCD Seat
Come Jan. 9, Bulkin will be sworn in at the next YCCD meeting. She says she is both content and raring to go. "Being a member of the board allows me to transfer, translate or translate the skills I have as a K-12 educator into the college arena…everything I have done has been to propel kids into higher education or community college — and now I am able to give back in many ways as a trustee and move into the new role."
She joins three other recently elected YCCD board members: Nancy Hinton, representing Area 2, Anne DeMartini, Area 4, and Antonio Aguilar, Area 7. While it will be DeMartini's fifth term, Hinton and Aguilar are first-time board members. They were sworn in Wednesday, according to YCCD officials, who additionally report the new board chair is Leslie Beggs, the Area 6 trustee; the vice chair is Abe Rojas from Area 3. The seventh member is Darin Gharat from Area 5. (To view trustee photos, click into the image box slideshow.)
The board serves a geographically and ethnically diverse region of more than 625,000 residents across more than 4,500 square miles, primarily in Stanislaus and Tuolumne counties, but also including portions of Calaveras, Merced, San Joaquin, and Santa Clara counties. The two Modesto Junior College campuses and Columbia College in Sonora altogether serve about 25,000 students.