Wildcat Ranch Sale Getting A Review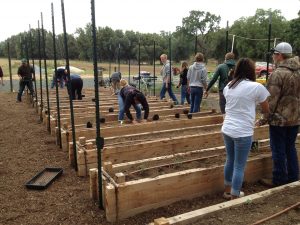 Wildcat Ranch

View Photos
Sonora, CA – Moments after their swearing in, the three new members seated on the Sonora High School Board of Trustees called for a review of the Wildcat Ranch sale.
Elected in November's Midterm Election, the three new members, Nancy Scott, Erik Andal and Jim Riggs took the oath of office at last night's board of trustees meeting. Shortly afterward, they called for a special meeting regarding the Wildcat Ranch sale to The Park Foundation. As reported earlier here, that sales agreement was approved just last week by a vote of 3 to 1. It gave the green light to sell 112 acres of the Wildcat Ranch, at the intersection of Tuolumne and Wards Ferry roads, to the non-profit. The proposed sale drew some criticism after two individuals accused the board of violating the Brown Act when it met in a special closed session earlier this month and park foundation members were present while negotiation were discussed.  That stumbling block and a vote to of exemption from the California Environmental Quality Act (CEQA) cleared the way for the sale, as reported here.
The board voted to approve the special meeting, which will be held on Monday, December 17th at 6 p.m.