Wildcat Ranch Sale On Sonora High Board Agenda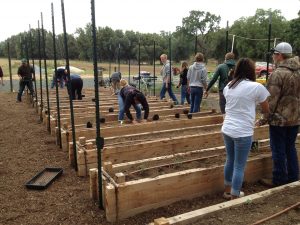 Wildcat Ranch

View Photos
Sonora, CA – While the proposal to sell the 138-acre Wildcat Ranch property as "surplus property" to The Park Foundation has hit some road blocks, it appears those issues have been dealt with and the board is ready to vote.
At a special meeting next week, the board of trustees will consider approving two "unconditional commitment letters" to Richard Gaiser and Shaun Crook.  Both accused the board of violating the Brown Act during a special closed session meeting held on October 23.  The problem is that the board allowed members of The Park Foundation to be present while negotiations were being discussed.  In the response letters, the board notes that it has cured and corrected the violation by holding a subsequent closed session in strict conformance with the law on November 6, which clears the way for the board to vote on the sale in an open session on Tuesday, Dec. 2nd.
The board will also decide whether to adopt a notice of exemption from the California Environmental Quality Act (CEQA) in regards to the sale as outlined in a document provided by the board. You can find it by clicking here 11 Notice of Exemption from the CEQA for Sale of SurplusProperty – Wildcat Ranch (SC136465x7AD00)–Revised 11 30 18
In July Clarke Broadcasting reported that The Park Foundation wants to create a regional community park on the property, at the corner of Tuolumne Road and Wards Ferry Road, with trails, sports facilities and other recreational aspects.
Tuesday's special meeting will be held on the school's campus beginning at 6 p.m.