Sonora High Selling Portion Of Wildcat Ranch To Park Foundation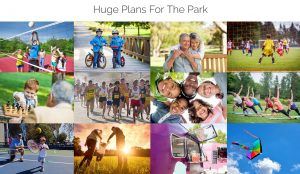 Park Foundation Images
Sonora, CA — Tuesday evening, with a 3-1 vote, the Sonora Union High School District Board of Trustees voted to sell 112 acres of the Wildcat Ranch, at the intersection of Tuolumne and Wards Ferry roads, to the non-profit Park Foundation.
The property will be developed into a regional park. Sonora High Superintendent Dr. Mark Miller tells Clarke Broadcasting that the sale price is $1-million and the district will keep 25 acres of the ranch.
Park Foundation President Dr. Ron Jacobs says, "This is a proud and momentous moment for our community. Today will see the beginning of an amazing development of the Sonora Union High School property on Wards Ferry Road for the benefit of everyone – a Regional Community Park and expanded Ag opportunities for the High School's Ag program. We are well aware that our work has just begun, but we are confident in making this a reality."
The foundation's objective is to develop a safe and beautiful place for families, youth and the community to gather. It will include recreation, sports and educational opportunities. The non-profit foundation was founded in 2014 and has been seeking suitable, centrally located, land to develop a park.
The foundation's board members include Jacobs, Roger Haughton, Jay Canavan, Ron Patel, Mike Jones, Albert Barreno and Gail Witzlsteiner.
Click on the video box to see more about the plan being developed.