After 44 Years Calaveras County Ushers In 'Tourist Tax' Increase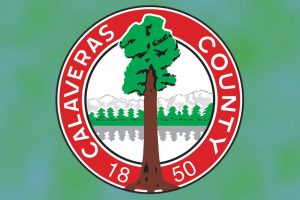 Calaveras County Seal

View Photos
San Andreas, CA – Holiday visitors to Calaveras County will soon be leaving more money for the coffers that help provide essential services such as fire and rescue, police protection and maintained roads.
Months of polling and educational outreach ahead before last month's election literally paid off, according to county administrators who helped the supervisors bring Measure G to the ballot. Approved by nearly two-thirds of the voting public, the proposal sought to raise the county's transient occupancy tax (TOT) that tourists pay for overnight accommodations from six percent to 12 percent.
The new rate will take effect on hotel, bed and breakfast, inn and short-term vacation rental stays paid for on or after Dec. 14. Under the current formula that remains in place, TOT proceeds are equally divided with 25 percent each going to the fire districts, sheriff's department, public works for road maintenance, and to the county's visitors bureau for attracting and retaining visitors.
Under the old rate, the county was generating approximately $600,000 a year to share between the agencies that received it. The increase to 12 percent, which is consistent with the other surrounding rural counties, will allow Calaveras County to generate about $1.2 million.
Hired back in January as Calaveras County's first-ever economic development director, Kathy Gallino, admits that the county's grassroots effort to demonstrate the need to the community was something she did not necessarily think she would be doing as one of her first projects after coming on board.
Gallino says it was high time to examine the matter. As she explains, "Most people feel taxes are bad however the TOT is not a tax on residents, it is on those who are visiting our county and putting an additional burden on our fire, public safety, roads — and it is kind of their fair share…of what gets divvied out."
Looking back, she adds, "The fact that we were at six percent for 44 years…shows that people kind of forgot about the importance of that money."