Assemblymember Arrested On Suspicion Of DUI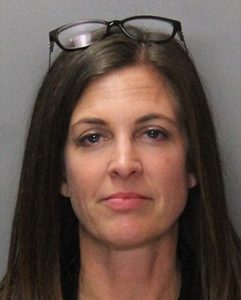 kristin-olsen

View Photos
Sacramento, CA — Former Mother Lode Assemblymember Kristen Olsen was arrested in the Citrus Heights area for driving under the influence at 10:50PM Wednesday September 12.
The CHP reports they were alerted by a 911 call and after pulling Olsen over, near I-80 and Greenback Lane, Olsen did not pass a field sobriety test. She was arrested and booked into Sacramento County Jail.
Olsen released a statement today saying; "I regret having made an inadvertent, careless mistake last night. As you can imagine, I'm embarrassed and horrified. I apologize to my family and constituents for this incident. It was a hard lesson to learn."
Hours before the incident at 7PM Olsen posted to facebook; "I have more car problems than anyone I know, but at least I had a wonderful – truly wonderful – tow truck driver who saved me from being stranded on Hwy 99 and drove me and my car from Stockton all the way to the Mini Dealership in Sacramento. He even bought me water and salt and vinegar chips. Thank you Wayne for making my rough afternoon a little less stressful and a lot more safe!!"
Olsen is on the Stanislaus Board of Supervisors. She was a California Assembly Republican Leader when serving as the Assemblymember for the 12th district from 2010 to 2016. Olsen represented the Mother Lode prior to redistricting.