Berryhill Battling Back From Health Issues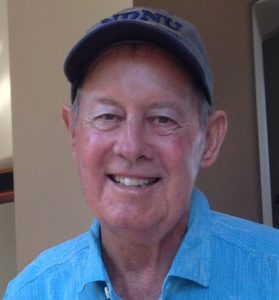 Senator Tom Berryhill pictured as he is recovering from a broken hip

View Photos
Sonora, CA — Mother Lode Senator Tom Berryhill is reporting some positive progress after recently breaking his hip, and being diagnosed with early stage Parkinson's disease.
We reported late last month that Berryhill has been missing from the state capitol over recent months. He is terming out at the end of this year after serving over a decade in the Assembly and Senate, but he is currently running for a seat on the Stanislaus County Board of Supervisors. The election is in November.
This morning Clarke Broadcasting received a letter from Berryhill which was also sent to his friends and supporters. He thanked everyone for their support over the years and vowed to move forward as planned.
The letter reads, "If you haven't heard, I fractured my hip on July 1st. On August 17th, I was diagnosed with early stage Parkinson's disease. Loretta (Berryhill's wife) and I have met with experts in the Parkinson's field. They all agree there's no reason to discontinue my run for the Supervisorial seat. The treatment that I'm on has shown real promise, and quite frankly, it's my hip that's been slow in healing. The doctors tell me to be patient, just as I'm asking for your patience, as we work through this challenging time."
Berryhill served in the Assembly from 2006-2010, and he has served in the Senate since 2010.