Update: Sonora Man Arrested For Arson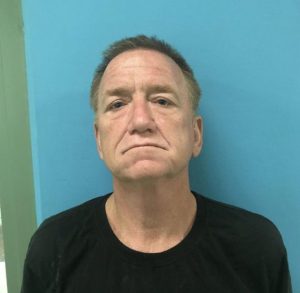 Stanley Jesse Wooden

View Photos
Update at 12:20pm: Sonora Police Chief Turu VanderWiel has shared with Clarke Broadcasting some additional details about the arrest of 57-year-old Stanley Jesse Wooden for allegedly setting a fire below the Intake Grill. VanderWiel says, "During the interview of Mr. Wooden he did admit to intentionally trying to start the fire." As to what led police to identify Wooden as a suspect, VanderWiel adds, "We do have some circumstantial evidence, and statements, however aspects of this investigation are ongoing, so I cannot release all of the details at this point."
Original story posted at 6:30am: Sonora, CA — Last night a man was arrested in connection to a fire that was started below the Intake Grill on September 6.
It is the former Hot Shotz bar at 123 South Washington Street. Firefighters responded that morning at 11:40 to a report of smoke coming from the building. Flames were found burning under the structure near the Woods Creek Bridge. The city has faced challenges with homeless residents gathering in that area. Click here to read an earlier story.
The Sonora PD reports that Stanley Jesse Wooden of Sonora was arrested yesterday at around 8pm for Arson. No additional information has immediately been released, and the PD notes that an investigation is ongoing. Wooden was booked into Tuolumne County Jail for "arson of an inhabited building." His bail has been set at $75,000. We'll pass along more information as it becomes available.