McClintock: Tribute to Fallen Fire Fighter Braden Varney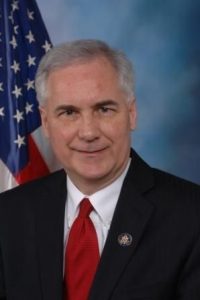 Tom McClintock

View Photos
Congressman Tom McClintock delivered a tribute to fallen fire fighter Braden Varney before the US House of Representatives on Thursday.
McClintock was Friday's KVML "Newsmaker of the Day". Here are his words:
"Mr. Speaker:
I rise to honor a hero of the Sierra and to mourn his tragic loss. Braden Varney, age 36, gave his life Saturday night fighting the Ferguson Fire, which continues to ravage the forests near Yosemite Valley and threaten the communities of Mariposa County.
A second-generation bulldozer operator with Cal Fire, he was all alone that night — cutting firebreaks to stop this monster fire when his dozer overturned in treacherous terrain. He was well-known to the people of Mariposa, being involved in many civic activities. He leaves behind a grieving widow, Jessica, and two small children, Malhea, age 5 and Nolan, age 3.
Our fire-fighters face mortal peril when they leave the safety and comfort of their homes and families to put themselves in harm's way. They literally place their lives between our communities and the fires that can consume them. They know the danger better than anyone. Yet they do what they do anyway.
Mr. Speaker, to the Varney family, I can only express our profound respect, admiration, gratitude and sympathy on behalf of all those whom Braden died to protect.
The "Newsmaker of the Day" is heard every weeekday morning at 6:45, 7:45 and 8:45 on AM 1450 and FM 102.7 KVML.