Concealed Carry Weapon Permits Now Available Online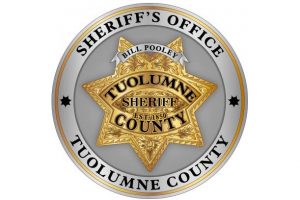 Tuolumne County Sheriff's Office Logo

View Photos
Sonora, CA — Beginning today, gun owners can now apply for and renew their concealed carry weapon (CCW) permits via mouse clicks or touch screen moves.
According to Tuolumne County Sheriff's spokesperson Sgt. Deborah Moss, her office's new automated online system operates through Permitium, which provides cloud-based, document-centric, niche solutions for sheriff's and register-of-deeds offices.
It allows applicants to apply for both initial and renewal applications as well as pay via credit card — and even monitor the progress of their permit application without having to call in to the CCW Unit. The system can also be used to submit requests for permit modifications such as weapon(s) changes, name changes and change of address updates.
Sgt. Moss says all CCW applicants are now being directed to log onto the sheriff's office website; then go to the Civil/Coroner/Records section and click on the CCW Permit Application link located on that page.
The link will allow applicants to access the area where they are able to submit a CCW application, pay associated fees and transition to the department's now paperless, automated CCW system.
She reminds applicants needing to renew their CCW permits to submit their application and fees 30 days prior to the expiration date of their permit. Too, she says, when picking up permits, please allow about 15 to 20 minutes for processing. As before, a valid photo ID is required when picking up permits.
For those that cannot currently apply online, the sheriff's office will accept paper applications until August 8. For more information, call the CCW Unit at 209 533-5833. To access the new service, click here.