Angels Camp Resident Dies In Crash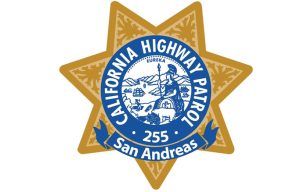 CHP San Andreas Unit logo

View Photos
Angels Camp, CA — An Angels Camp woman was killed in a crash on Vallecito Road near the Rolleri Bypass.
The CHP reports that the unidentified 36-year-old was driving her 2005 Subaru eastbound when she drifted into the opposing lane while going through a curve and hit the left front of an oncoming 1980 Ford F-250 pickup truck. The Subaru went off the road and overturned twice. The fatal victim was ejected from the car and located by first responders approximately 20 feet from the vehicle.
Officer Toby Butzler says it is assumed that the victim was not wearing a seatbelt.
She also had a six year old girl in the car who suffered minor injuries and was taken to Mark Twain Medical Center. The driver of the Ford truck, 24-year-old Rodney Sanders of Vallecito, and his passenger, 24-year-old Dylan Bock of Murphys, were not injured.
The crash occurred Sunday at 7:20pm.