Groveland Woman Nearly Drove Off Cliff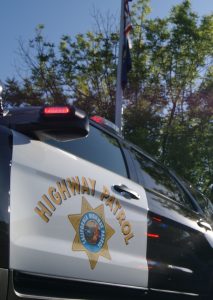 CHP patrol car

View Photos
Groveland, CA – A Groveland woman almost sailed off a cliff while backing up in her driveway.
The CHP reports that around 5 a.m. on Friday 38-year-old Reyna Dolores Moreno was behind the wheel of a 2004 Honda Accord in her driveway located on Alice Lane north of Highway 120. CHP spokesperson Officer Faustino Pulido details, "Moreno was backing up and due to her high level of alcohol intoxication she allowed her vehicle to travel off of the driveway onto a steep dirt embankment. While attempting to drive back onto the driveway she continued to press car's gas pedal, which only caused her front wheels to dig into the soft dirt and become stuck."
Moreno then called a local tow truck to pull the vehicle back onto the driveway. Pulido says it was actually the tow company that alerted the CHP dispatch that the woman was acting strangely. Once on the scene, an officer determined Moreno was under the influence of alcohol and arrested her for driving under the influence.