CA GOP Declines To Endorse In Governor's Race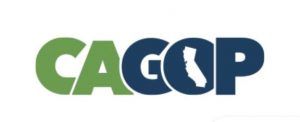 California Republican Party

View Photos
Sonora, CA — Heading into the June Primary election, the California Republican Party will stay on the sidelines in the battle between Assemblyman Travis Allen and Businessman John Cox.
They are the leading Republican candidates in a crowded field running for governor. An endorsement requires a 60-percent vote of the delegates on hand at the state convention, which was held over the weekend in San Diego, and Cox received 55-percent and Allen 40-percent.
Since California has an open primary system, the top two vote getters in June, regardless of party, will move onto the General Election in November.
The Associated Press indicates that some leading Republicans were hopeful the party would make an endorsement, so that there is a unified candidate to get behind, to ensure a Republican moves past June. Leading Democrats in the field include Lt. Governor Gavin Newsom, former LA Mayor Antonio Villaraigosa, California Treasurer John Chiang and former state Superintendent of Schools Delaine Eastin.
We reported last month that a Public Policy Institute of California statewide poll had Newsom in the lead with 26-percent, Cox with 15-percent, Villaraigosa with 13-percent and Allen with 10-percent.
Locally, the California Republican Party is endorsing Tom McClintock for Congressional District Four, Frank Bigelow for Assembly District Five and Andreas Borgeas for Senate District 8.
To view an earlier story about Democratic Party endorsements, click here.