Democrats Decline To Endorse Feinstein: Morse Gets House Endorsement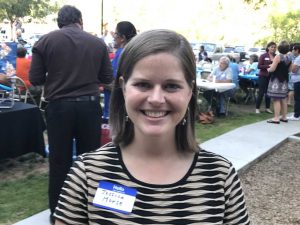 Jessica Morse

View Photos
Sacramento, CA — Seeking her fifth term as US Senator, California Democrats declined to endorse incumbent Dianne Feinstein at the party's annual convention over the weekend.
California Senator Kevin de Leon was the much more popular candidate among delegates, receiving 54-percent of the vote among the 3,000-plus in attendance, compared to Feinstein's 37-percent. However, 60-percent is needed to receive the party's official endorsement. It means neither candidate will receive a boost of campaign money from the party heading into the June primary.
Also of note, the California Democratic Party endorsed Jessica Morse in the District Four US House race. She is running against Republican incumbent Tom McClintock. She received the endorsement over other Democratic candidates, Regina Bateson and Roza Calderon.
In the race for Republican Frank Bigelow's Assembly District Five seat, the party endorsed Carla Neal, and for outgoing California State Senator Tom Berryhill's District 8 seat, the group endorsed Tom Pratt.