No Bail For Felon On Parole Arrested For Forcible Sodomy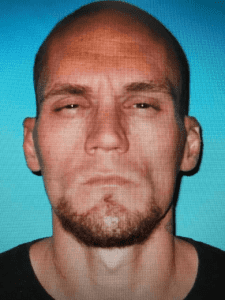 Joshua Swann SPD Photo

View Photos
Sonora, CA – A local man stands charged with a felony sex offense following his arrest over the weekend.
Providing more details, Sonora Police spokesperson Sgt. Curtis Hankins reports, "Saturday night we had a victim call in a late report of a sodomy by force or fear — it had occurred on April 12th at the Heritage Inn in Sonora — through subsequent investigation, Joshua Swann was identified as the suspect. He was also found to be on parole."
Hankins says that investigating officers contacted Swann, 37, who has listed addresses in Twain Harte and Tuolumne, and arranged to take him into custody in front of the sheriff's downtown Sonora office. While the listed bond for the charge is $100,000, since Swann also faces a felony charge for violating his probation, he remains on a no bail parole hold.