La Grange Road Storm Damage Repair Update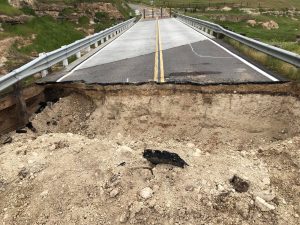 Section of La Grange Road/J-59 washed out 4-17-18

View Photos
La Grange, CA — The CHP Merced Unit has given an update on a section of roadway that has been washed out since last month's wicked weather.
The CHP reports work on the washed out section is scheduled to begin shortly. As reported here last month, La Grange/J-59 was closed off to traffic between Fields Road and Highway 132, as seen on the map in the image box.
Additionally, work is expected to begin shortly with an expected time of reopening in three to six weeks, according to the CHP, which posted new photos of the road's damage also in the image box. Motorists are once again reminded not to  attempt to drive around the barricades and instead find an alternate route until the washed out section is repaired and opened for travel.